Winnipeg Real Estate 2022 Blog Recap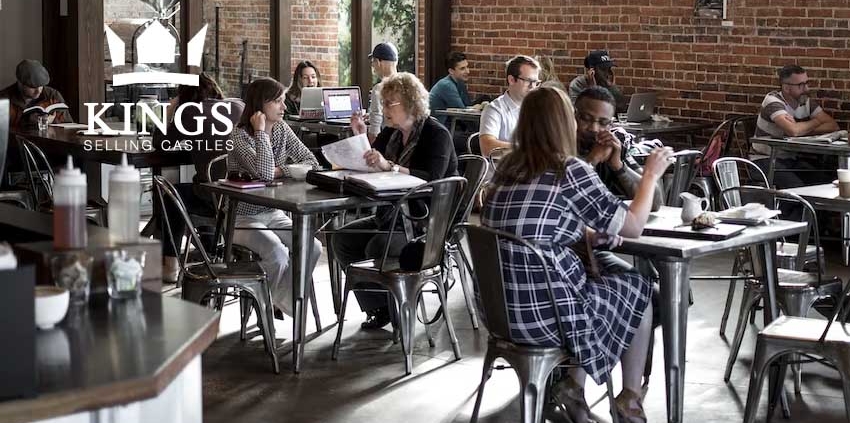 In 2022, we wrote several blog articles about Winnipeg real estate. Now that 2023 is almost here, we thought it would be best to write a recap of all of the blog content on our website in 2022. Our articles covered topics such as the benefits of living in a condo, pricing your property, and developments in areas like Oak Bluff! To conclude the year, we have decided to provide our readers with a year-end recap that summarizes each blog post from the past few months. Continue reading below to discover what we wrote in 2022!
Summer Winnipeg Real Estate Recap.
During the summer, we kicked off our blog content with a few key articles to provide our buyers with some crucial information. Check out the posts we wrote in July and August, below!
July – The Benefits of Living in Condos For Sale in Winnipeg!
Living in condos for sale in Winnipeg is a great option for all kinds of buyers. Whether you are retired, an empty-nester, or a young first-time buyer, a condo could be the perfect option for you. Condos are a great investment for those who can't/don't want to commit to owning a house. The smaller size of a condo provides unique flexibility that a single-family house cannot provide. Furthermore, a condo will allow you to spend your time without worrying about mundane chores like landscaping, snow removal, and weeding. For more information on the benefits of purchasing condos for sale in Winnipeg, check out our July blog post!
Aug – What to Know Before Moving to Real Estate in Winnipeg.
Moving to a prairie city comes with a variety of advantages and disadvantages. If you are looking to move to real estate in Winnipeg, it is important to consider the facts. Although Winnipeg can sometimes get a bad reputation, it is also full of opportunities. From the cultural diversity to the rich arts and culinary scene, there is so much to be seen. Furthermore, Winnipeg is an affordable place to live, which is great for those looking to save money. For more information on what to know before moving to Winnipeg, visit this article!
Fall in Winnipeg Real Estate Recap.
As the weather cooled off, we wrote three articles to help our buyers and sellers get their real estate goals on track. Check out our September, October, and November post summaries, below!
Sept – Murano Gardens Condos in Linden Woods!
Owning a condo is a great way to get into the housing market as a first-time buyer. Or, to reap the benefits of downsizing as an empty nester or retiree! Condos in Linden Woods are perfect for all ages and lifestyles. If you're looking for an awesome, luxury condo building, consider Murano Gardens! These units have been newly constructed and feature all sorts of desirable amenities. And, thanks to the great location, you'll be just a few short minutes away from everything that you need!
Oct – Finding the Right Price for Your Property in Oak Bluff, Winnipeg!
Before you list your property for sale, it is crucial that your home is priced well. A poor estimate of your home's value can decrease interest in your listing. This is why your home must be priced accordingly by the time you plan to put your home on the market.
Nov – Buying Pre-Sale Condos in Bridgwater Lakes.
Buying condos in Bridgwater Lakes is one thing. But, purchasing a pre-sale condo comes with several different components. Using a trusted agent to help you navigate the process of buying a presale condo is essential. A diligent agent can help you minimize stress and avoid some of the risks associated with purchasing a presale condo. Whether you are an experienced investor or a first-time buyer, using an agent is a smart idea.
Winnipeg Neighbourhoods Recap.
During 2022, we also wrote about four of the best neighbourhoods in Winnipeg! Learn more about these areas below.
Bridgwater Lakes is a beautiful neighbourhood to call home. From its extensive amenities to amazing architecture, Bridgwater Lakes is an attractive place to settle down. Bridgwater Lakes is located within the notable area of Fort Garry. Check out this awesome neighbourhood now!
Linden Woods is one of Winnipeg's most sought-after neighbourhoods when it comes to real estate for sale in the city. Located in the area of historic Fort Garry is where you'll find this quiet, affluent neighbourhood. Learn more about Linden Woods, here!
Oak Bluff is a rural community that provides a calm and relaxing escape from the hustle and bustle of Winnipeg's city centre. This picturesque neighbourhood is home to a rich history and plenty of versatile farmland. Discover more about Oak Bluff now!
Whyte Ridge is a beautiful community found in the southwest of Winnipeg in an area called Waverly West. This neighbourhood has a reputation for being one of the safest communities in Winnipeg and boasts a very low crime rate. Find out more about this neighbourhood, here!
Contact Us About Winnipeg Real Estate Today!
Contact us today for more information about Winnipeg real estate. We look forward to working with you in the new year. As always, be sure to check back on our blog next month for more real estate-related information. Happy holidays everybody!
https://kingssellingcastles.com/wp-content/uploads/2022/12/winnipeg-real-estate-rewind.jpg
450
850
superadmin
https://kingssellingcastles.com/wp-content/uploads/2022/04/winnipeg-homes-for-sale-kings-selling-castles-with-space-final.png
superadmin
2022-12-19 20:59:36
2022-12-19 21:00:27
Winnipeg Real Estate 2022 Blog Recap