Experience Makes the Difference
When you buy & sell Winnipeg real estate or relocate to Winnipeg, you want someone to represent you who has been, well…around the block, so to speak. Cliff King has a 38 year track record of providing superior sales results for his clients. Cliff has both managed and owned real estate offices as well for many years. He is a past President for the Winnipeg Regional Real Estate Board and the Manitoba Real Estate Association, Inc.
He has helped thousands of clients with their real estate needs. His son Scott joined Cliff over 15 years ago in the real estate sales field. Together they form a formidable team in providing a high level of service and results to their clientele. Over 90 per cent of their business is either repeat or referrals from past clients, so you know that you too will be well taken care of as you look to buy or sell a property.
Real Estate News in Winnipeg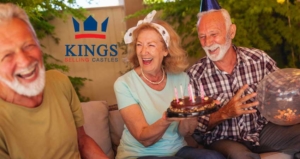 So, you want to buy houses for sale in Winnipeg? Where do you start your search? And, what do you need to know about the home-buying process in 2023? If you're a first-time buyer or you're new to the City of Winnipeg, you might be…
https://kingssellingcastles.com/wp-content/uploads/2023/10/best-winnipeg-neighbourhoods.jpg
450
850
superadmin
https://kingssellingcastles.com/wp-content/uploads/2022/04/winnipeg-homes-for-sale-kings-selling-castles-with-space-final.png
superadmin
2023-11-20 19:43:09
2023-11-20 19:45:24
Where to Buy Houses for Sale in Winnipeg and Expert Tips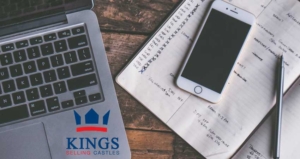 When buying a home, there is a lot of real estate terminology that you will encounter. Knowing what these terms mean is essential in understanding your real estate transaction. Most words and phrases used in the real estate industry aren't…
https://kingssellingcastles.com/wp-content/uploads/2023/09/Buying-Houses-in-Winnipeg.jpg
450
850
superadmin
https://kingssellingcastles.com/wp-content/uploads/2022/04/winnipeg-homes-for-sale-kings-selling-castles-with-space-final.png
superadmin
2023-10-16 18:12:00
2023-10-17 17:44:02
Real Estate Terms You Should Know Before Buying Houses in Winnipeg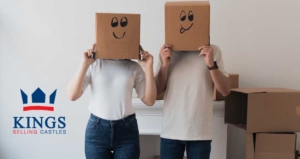 Buying a new home is an accomplishment to be proud of in today's real estate market. With interest rates at an all-time high and a limited housing supply, finding a home is a difficult process. So, if you've managed to buy a new home, congratulations!…
https://kingssellingcastles.com/wp-content/uploads/2023/08/Moving-in-a-New-House-in-Winnipeg.jpg
450
850
superadmin
https://kingssellingcastles.com/wp-content/uploads/2022/04/winnipeg-homes-for-sale-kings-selling-castles-with-space-final.png
superadmin
2023-09-18 05:47:00
2023-09-18 18:38:48
6 Things You Must do When you Move Into a New House in Winnipeg