Linden Woods Real Estate for Short-Term Rentals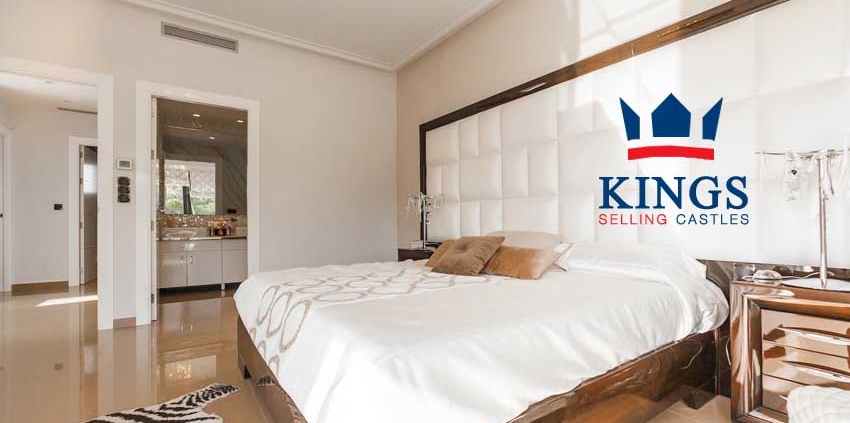 There are so many uses for Linden Woods real estate. The possibilities are endless, whether you decide to live in the home full-time or rent it out. Investor or not, many individuals have decided to get into the short-term rental business as a way to make some extra cash. Short-term rentals (STRs) are incredibly popular amongst travelers as of late. In fact, most vacationers would much rather stay in an Airbnb over a hotel according to a 2019 survey. If you are looking to capitalize on the STR market, there's a lot to know. In this article, we will be delving into the basics of investing in an STR! Follow along below to learn more about this topic.
What is a Short-Term Rental?
A short-term rental is very different from a long-term rental. Any rental that lasts longer than six months is considered to be a long-term rental. However, anything less than six months is considered to be a short-term rental. Short-term rentals are used in a number of settings. Most commonly, an STR is used to house vacationers. This means that tenants pay a daily rate similar to a hotel. However, an STR can also be used to house people who are looking for accommodation during temporary work stays. In this case, the residence is usually rented out for weeks or months.
Why Invest in an STR?
There are many reasons an individual might want to own an STR. But, the STR life isn't for everyone. Some people would much rather attract a tenant who wants to live in the residence full-time. However, long-term rentals provide much less flexibility and profit. Let's take a look at some of the biggest pros of operating an STR property in Linden Woods.
High Profit
One of the biggest draws to owning an STR has to be the profit. Most STRs can round up a lot more cash than a long-term agreement. In 2021, the average short-term rental cost was $208 per night. So, it isn't difficult to imagine how you could turn a profit. If you are struggling to afford your utilities, mortgage payment, and everything else that goes with owning a home, an STR might be the right solution for you. At a rate of $208 per day, you can make just under $3,000 in only two weeks!
Large Demand for STRs
Since the outbreak of COVID-19, many people have opted for STRs rather than hotels. This is because they are often cheaper, more flexible for travelers, and offer a more authentic experience of the area. All of these factors have resulted in incredibly high demand for STRs over the last few years.
Flexibility
Another perk to short-term accommodations is flexibility. In a long-term rental, you are bound to the contract between you and your tenant. And, rules and regulations tend to be much stricter. With an STR you can still live in and enjoy your property during times that are convenient for you. Furthermore, you can make changes to the rates of your accommodation much sooner than you would with a long-term arrangement.
Marketing Your STR in Linden Woods Real Estate.
If you decide to go the STR route with Linden Woods real estate, it is important that you put thought into marketing your property. Marketing is an essential part of generating a worthwhile profit. The right messaging will allow you to attract the right tenants for your space. For example, if you are a live-in host, make sure this is clear in your listing description. That way you won't attract the wrong crowd. You should also include the ideal length of stay in your listing description so that vacationers can get a sense of what kind of trip your home can accommodate. For instance, is it a weekend getaway spot? Or, perhaps a comfortable overnight stay?
You can also use E-mail and social media to market your property. Post photos of your property and offer promo codes and special offers during slow times. Doing what you can to advertise and show off your property will help entice guests to book a stay at your STR.
Contact us Today About Linden Woods Real Estate!
It is important to have a real estate agent to help you find the right short-term rental property in Linden Woods. Especially, since the City of Winnipeg has not come out with definitive regulation quite yet. For more information on buying a short-term rental property, contact us today. We'd be happy to provide you with some more insight into the risks and rewards of buying an STR. Feel free to reach out at any time with questions or concerns you may have. Be sure to check out our social media here, and check back next month for more real estate-related content.
We look forward to working with you in the near future!
https://kingssellingcastles.com/wp-content/uploads/2023/01/real-estate-in-linden-woods-winnipeg.jpg
450
850
superadmin
https://kingssellingcastles.com/wp-content/uploads/2022/04/winnipeg-homes-for-sale-kings-selling-castles-with-space-final.png
superadmin
2023-01-16 19:42:19
2023-01-16 19:43:20
Linden Woods Real Estate for Short-Term Rentals