If you're on the hunt for a condo in Winnipeg than this is the perfect time. In the last 2 years the new residential developments has increased vastly, resulting in many condos available. Here is some information about Winnipeg and the surrounding area that will help you make a decision.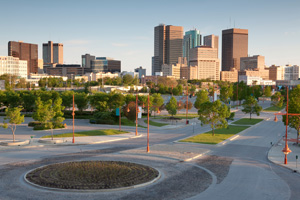 Winnipeg is the capital and largest city of the province of Manitoba in Canada. Also known as the "Gateway to the West", Winnipeg is a railway and transportation hub with a diversified economy.
Winnipeg is located in the Canadian Prairies giving it a very humid continental climate, with warm and humid summers, and very cold winters. Winnipeg boasts some amazing skiing and snowboarding in the winter months.
Summers are typically warm and generally not overly humid, so if you're looking for fun ways to spend summer holidays with kids in Winnipeg, here is a list of fun things to do in and around Winnipeg during summer https://www.todocanada.ca/fun-things-kids-summer-winnipeg/.
We specialize in Condos in Winnipeg and the surrounding areas, having sold properties in La Salle, Gimli, Stonewall, Teulon, Garson, Pinawa, Niverville, Lorette, St Francis Xavier as well as many other towns just outside Winnipeg, making us the Winnipeg real estate agents for you.
For more information about Condos in Winnipeg and your real estate needs, contact Cliff and Scott King today!