Are you searching for a new home in Winnipeg? Here are tips to help you choose the right home, make the right offer and select the right real estate representation.
Winnipeg is one the 10 largest cities in Canada and has a stable economy, which makes it very attractive for house hunters who are looking to put down roots in Manitoba's capital city and break into a burgeoning real estate market.
The third quarter of 2017 saw Winnipeg climb to No. 3 in Canada with respect to residential building construction increasing by 15.3 percent, translating into great inventory if you're on the hunt for a new Winnipeg home or condo for sale.
We recently focused on three great master planned communities in Winnipeg Bridgwater, River's Park South and Sage Creek and highlighted these communities as great places for home buyers to start their house hunt.
This month we want to focus on tips for you to feel confident in your home or condo purchase and we include advice on making the right offer and why selecting the right real estate representation is crucial to making a confident home purchase.
What type of Winnipeg REALTOR® is best for you?
Choosing a Winnipeg REALTOR® who fits with your lifestyle is always recommended. You want to ensure that when it's time to negotiate your home purchase you can communicate effectively, and that your representation is knowledgeable and experienced. So how will you know if they're the Winnipeg real estate agent for you? Simple. Ask questions, and lots of them, before you enter into any listing agreement or contract. The secret is making sure that you are interviewing Winnipeg real estate agents who have experience particularly in the neighbourhoods or buildings where you are interested in purchasing. You also want to make sure that you feel comfortable with the agent, because the time will come where tough questions will need to be asked and you don't want to be the one who feels uncomfortable asking them.
Another great tip is to not feel pressure from friends and family to use the same agent that they've used. If you're married, then chances are you didn't wear your parents clothes down the aisle, so why feel obligated to use the same real estate agent as Mom and Dad? Search for someone who is ready and willing to work for you and your homeownership goals by asking them how they will find your new home. A great piece of advice is asking them to repeat what you told them after your initial visit to see if they were listening. If they're a great fit they'll not only repeat what you said, but they'll also offer up ideas and suggestions you may not have considered. After all, they wouldn't be doing their job if they didn't offer advice in a real estate market they are experts in.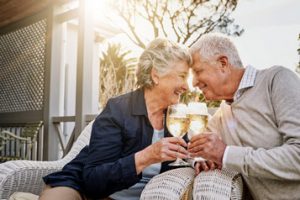 Finally, don't get caught hiring a big name agent only to find out you will be represented by someone else on the team. If you want to work with the name you read on all of the signs then be specific in your questioning. We always say if they don't return your call or email personally then what happens when it's crunch time?
What type of home is best for you?
Choosing your home style is next on the list. You'll need to narrow down your ideal neighbourhood, housing type and of course think of your current and potential future lifestyle when choosing a home that suits you.
Many clients come to us with a plan for putting down roots for their growing family and others are just getting started in careers and life. Whatever your current situation a REALTOR® with experience in Winnipeg should be able to guide you into a home that will serve your immediate goals and also leave room for expansion or at the very least a great investment.
If you're a first time buyer we want to make sure to stretch your budget to get a place you can afford in an area that suits your lifestyle. Whether that lifestyle includes the hustle and bustle of downtown's Osborne Village or a quieter life in quaint Charleswood, you want to make sure your agent has a good handle on your housing personality.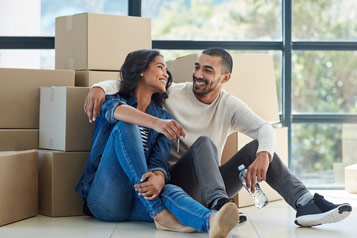 Make sure you're honest with your agent and yourself during this process. If you hate hauling groceries up multiple flights of stairs then you want to make that clear, so you find something with an elevator or street entrance. If you're adding twins to the mix of your existing family of 3 then let's take a look at some family friendly options with great childcare amenities nearby.
Being realistic with yourself and your REALTOR® will ensure you get the home you want so you can be happy and content until life takes you elsewhere.
Making an offer on Winnipeg Real Estate for sale.
One of the most overlooked parts of the real estate buying process in Winnipeg is making an offer. Many home hunters get caught up in the house hunt that they forget that they will ultimately be faced with presenting an offer that the client on the other end will accept. This is where it is monumentally important to have experienced representation on your side.
One you make an offer you can't take it back. The seller however, can accept or decline your offer, let it expire, or send back a counter offer with changes. This is typically a stressful time for all parties. Agents typically love the thrill of the negotiation and working for their customers best interest and buyers and sellers are nervous that it could fall apart at any stage. Having great representation will ensure you sail through this phase and have a good experience to share after the deal is inked.
Your agent will guide you through the appropriate inspections, make sure you understand everything you are signing and will ask the right questions so that you feel comfortable with the deal you are proposing. You will want an agent who pays attention to details such as fixtures, additional fees and potential pitfalls.
If you're interested in buying Winnipeg Real Estate for sale, then we would love to be considered as your local representation.
Contact us and let's discuss your Winnipeg home buying goals today!
Content Marketing by

EstateVue