How to Reduce Your Electricity Bill in Homes in Bridgwater Lakes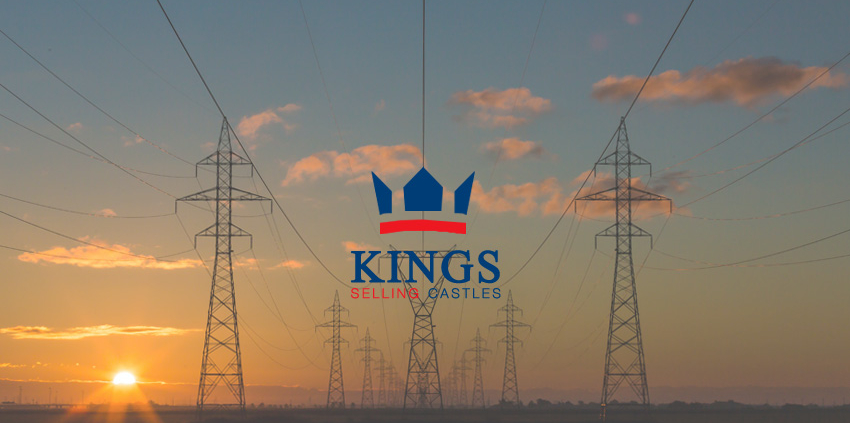 Has your electricity bill been higher than normal lately? If yes, then you've come to the right place. Whether you are looking to reduce your expenses or consume fewer resources, we've taken it upon ourselves to compile a list of ways to reduce your electricity bill. With Canada's cost of living being so high right now, many Canadians are looking for ways to limit monthly spending. An easy way that this can be done, is by limiting the amount of electricity you consume. In this article, we will be listing our top tips for minimizing your electricity bill in homes in Bridgwater Lakes. Follow along below to learn more!
Ways to Minimize Your Electric Bill in Homes in Bridgwater Lakes
Get a Programmable Thermostat
If your home doesn't already have a programmable thermostat, it is time to invest in one. A programmable thermostat allows you to have more precision and control over the temperature in your home. Furthermore, the added control can help reduce electricity consumption. Having a programmable thermostat gives you the ability to cool your home when you are there and raise the temperature when you are away. This is a simple way to minimize monthly electricity costs. Especially during the summer months!
It's all in the Lights
Lights make up a big portion of most people's electricity bills. Especially, if you are constantly leaving them on overnight. One of the easiest ways to reduce monthly electricity costs is to keep lights turned off when you don't need them. In addition to this, if you are still using traditional incandescent bulbs, it is probably a good idea to switch to LEDs. Not only are LEDs more energy efficient, but they also have a longer lifespan than incandescent bulbs. By switching to LEDs and remembering to keep lights off when not in use, you can see a noticeable difference in your electricity consumption!
Keep Devices Unplugged
Any devices that plug into the wall like TVs, lamps, gaming consoles, appliances or computers use lots of energy even when they are turned off. This is called phantom power or standby consumption. Leaving devices on standby can seriously impact your electricity bill. You can remedy this by unplugging devices when you're done using them. Or, by investing in a smart power strip that allows you to disconnect power from electronic devices all at once.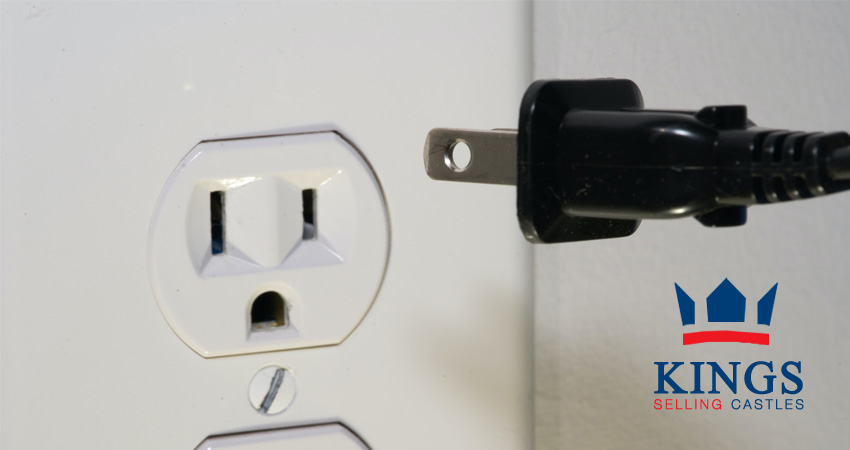 More Tips!
Invest in Thermal Curtains
Another tip for those looking to cut back on electricity costs, is to invest in thermal curtains. Thermal curtains help to insulate your home so that hot and cold air doesn't escape. These are a great purchase for those with older windows or homes with poor insulation. By using thermal curtains, you can help save money on your electricity bill and live more sustainably.
Improve Air Circulation
Many people still believe that closing vents saves energy. However, the opposite is true. By closing vents you end up obstructing air circulation in your home. This can cause uneven cooling and future problems with your A/C unit. At the beginning of summer, it is a good idea to check your vents. Make sure that they are open and not clogged so that air can flow properly. In general, it is important to keep your ducts clean so that your HVAC system doesn't need to work harder than it has to.
Invest in Energy-Efficient Appliances
Lastly, you can make a big improvement in your monthly electric bill by switching out old appliances for newer, more efficient ones. Appliances such as refrigerators, dishwashers, air conditioners, washers and dryers consume lots of energy. If you can afford to make the switch, investing in new energy-efficient appliances can save you big on monthly energy bills.
Bonus Tip: Use a Fan Over A/C
If you can hack it, we recommend using a fan instead of reaching for the thermostat. Those with high heat tolerances should consider adding ceiling fans or buying stand-up fans to combat the summer heat. Fans use substantially less energy than air conditioners. So, if you want to save big this summer, use a fan over your air conditioner!
Contact us Today!
If you have any other questions about how to lower your electricity bill in homes in Bridgwater Lakes, contact us today! We'd be happy to help you find the home of your dreams and support you through your real estate journey. Please feel free to reach out with any additional questions or concerns. Be sure to check out our social media for the latest updates and more. We look forward to working with you in the near future!
https://kingssellingcastles.com/wp-content/uploads/2023/06/homes-in-Bridgwater-Lakes.jpg
450
850
superadmin
https://kingssellingcastles.com/wp-content/uploads/2022/04/winnipeg-homes-for-sale-kings-selling-castles-with-space-final.png
superadmin
2023-06-13 18:34:12
2023-09-18 18:24:07
How to Reduce Your Electricity Bill in Homes in Bridgwater Lakes