3 compelling reasons to choose Winnipeg real estate if you're relocating within Canada
There are well over 700,000 residents who call Winnipeg, Manitoba home and it's not because they're stuck here either! You'll find that Manitobans are proud to call Winnipeg home for a plethora of reasons including the low cost of living, the culture and the natural beauty and surroundings that envelop this gorgeous city year round.
Winnipeg real estate continues to be well balanced compared to pricey, competitive markets like Toronto and Vancouver.  Up almost 4% from 2016, the total value of MLS sales in Winnipeg in 2017 was just shy of $4 billion.  The actual number of sales were down less than 1% and listings were down 2% compared to the year prior. All in all, it shows that our Winnipeg real estate market is stable and as always we are in search of inventory to serve the growing number of families who are choosing to live and work in Winnipeg and who are relocating from cities like Toronto, which have become unaffordable.
If you're a young family and feel like you are being priced out of other big cities then we want to give you some great reasons why you should choose Winnipeg for a new home base. This city is brimming with pride and easy going, friendly people who will make your move to Winnipeg even more worthwhile.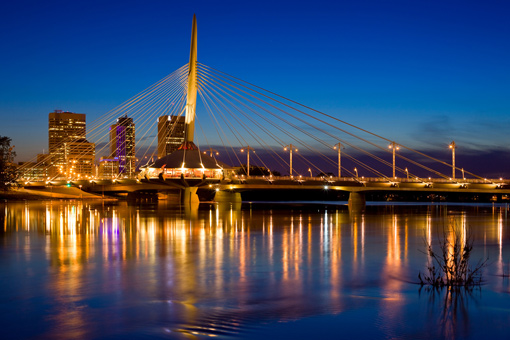 Winnipeg has a low cost of living which is great news for real estate buyers and sellers!
Buying real estate for sale in Winnipeg will see you save money on everything from car insurance, electricity, housing costs and even commuting to and from work or school. If you have to drive you will save the family budget in two ways for car related expenses. The first being insurance. Manitobans pay two times less than other Canadian provinces for automobile insurance. The other mobility saver is found in your daily commute. Winnipeg has the lowest average commuting distance of any other Canadian city with a population over 500,000 residents. Coming in at an average commuting distance of under 8km – you can be sure that you can get to work and park with money to spare. Manitoba is a leading province in our exploration of developing green energy conservation programs and as such our electricity rates are always among the lowest not only in Canada but the world!  If all the above is enticing you to start looking at condos for sale in Winnipeg then the fact that Manitoba is still one of the least expensive locations in Canada where you can purchase a home, condo or apartment for sale. This information makes it clear that Winnipeg is one of the top ranked cities in terms of affordability in Canada, so what are you waiting for? We have lots of Winnipeg real estate listings for you to look at!
Move to Winnipeg for world renown cultural, sporting and educational pursuits.
Festivals, NHL hockey, ballet and higher education keep Manitobans busy year round in their down time. One of the biggest festivals that Winnipeg hosts each and every year is the popular Folklorama. Folklorama celebrates cultural diversity in our communities and it's where dozens of different community groups come together to create a special venue where in residents and tourists can share in ethnic food, music and song. Festivals aren't just limited to warmer weather. Manitobans aren't afraid of a little winter and the Festival du Voyageur takes place during the February each year in the French Quarter, St. Boniface. The french quarter is transformed into a winter wonderland where the Voyageur, Métis and First Nations histories are brought back to life, not only through the historical interpretation offered inside reconstructed Fort Gibraltar, but also through the many attractions inside Voyageur Park and at the festival's various official sites. It's not one to miss! If festivals aren't your thing then maybe you'll want to consider real estate listings in Winnipeg for the professional sports! We have a CFL football team, a National Hockey League team and there are also plenty of opportunities to catch baseball and soccer games during the season. If you're looking for something even more steeped in culture than sports and festivals then The Royal Winnipeg Ballet might just be the ticket! Celebrating 75 years in 2014 this storied ballet company enriches the human experience by teaching, creating and performing outstanding dance. If your a dancer or have an appreciation for the arts you will love having access to these world renown dancers in your backyard. Speaking of backyards. The ballet is located downtown Winnipeg, so finding a home, or condo for sale in this area will assure you are close for curtain call.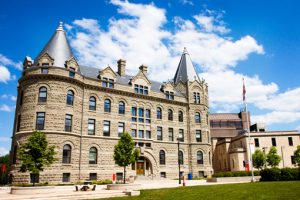 Winnipeg also has an astounding 5 universities, 3 community colleges. All of the latter offer quality post secondary education in a number of fields of research. Getting your degree in Winnipeg is even more appealing due to the fact that we also boast some of Canada's lowest tuition fees! If you're looking to make an investment into student housing either for your child or yourself then we would be happy to show you around the best Winnipeg neighbourhoods for buying investment properties in Winnipeg.
Buy real estate in Winnipeg to be surrounded in natural beauty!
One of the most popular styles of home ownership in Manitoba is the vacation home.  It makes perfect sense given the vast size and diversity of our beautiful province. Manitoba has over 100,000 lakes making it ideal for anyone searching for a lakeside vacation cottage or home for the weekend. There are also gorgeous provincial parks abound to service camping, fishing, hunting and hiking enthusiasts.  If you're in the market for a vacation home or recreational get a way then we would love to show you some of the up and coming listings on the Winnipeg MLS. If you're a weekend warrior or just want to show off all the natural beauty in our province to outside visitors then a trip to view the Polar Bears in Churchill is a must. Churchill is one of the most accessible places on the planet to view these majestic beauties. Whatever recreational pursuits you choose whether golfing on one of the 120 public & private courses or spending a day with friends and family at the beach you're sure to bask in some sunshine while doing it.  Manitoba gets up to 16 hours of daylight during peak summer weeks!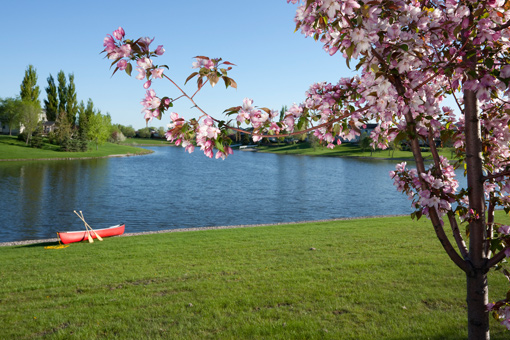 Whether you're looking to buy real estate in Winnipeg for an investment into your child's future, to save money and time on commuting to work or just for the natural beauty and recreational opportunities that Winnipeg affords we would love to show you around this amazingly, culturally diverse city. Give us a call today and let's tour some homes for sale in the city of Winnipeg.
Content Marketing by 

 EstateVue